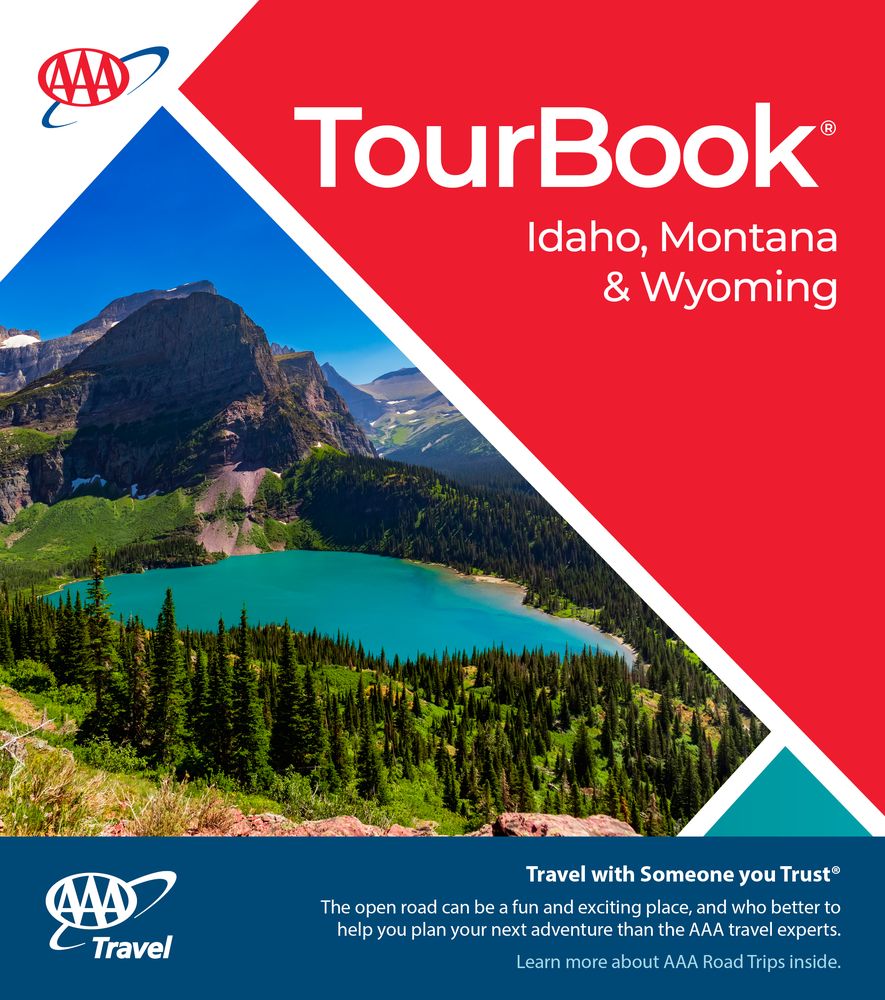 NORTHWEST
Idaho, Montana & Wyoming Tourbook Guide
Including Boise, Jackson Hole, Yellowstone National Park and Grand Teton National Park
Explore the rugged wilderness of Idaho, Montana and Wyoming with the AAA TourBook guide. From the impossibly blue skies of Montana's "Big Sky Country" to the diverse wildlife within Yellowstone National Park, America's West offers seemingly endless opportunities to explore the great outdoors. Plan your next trip with the help of AAA's TourBook travel guide, available now on mobile, tablet or desktop.
With the Idaho, Montana & Wyoming guide, you'll get advice from AAA travel experts about the best things to see and do, where to stay and how to plan the trip of a lifetime. You'll learn insider travel tips and answers to many top questions asked by travelers.
Here's a sampling of what you'll find in the Idaho, Montana & Wyoming TourBook:
Why Jackson Hole and the Grand Tetons are worth a visit
What to see in Yellowstone and Glacier national parks
How to experience what life was like in the Old West
Why Montana's Going-to-the-Sun-Road is a bucket list adventure
Where to find one of author Ernest Hemingway's favorite fly-fishing spots in Idaho
How to follow in the footsteps of early explorers Meriwether Lewis and William Clark
Where to camp, hike and fish in state parks and national public lands
Why astronauts trained for a lunar landing in Idaho
How to safely explore Hells Canyon, North America's deepest river gorge
What are some of the must-dos covered in this guide?
We know no two travelers are alike, so we've included a wide variety of things to do in each TourBook, from national parks and recreational activities to museums and theme parks.
We cover the top outdoor spots to visit in Montana, Wyoming and Idaho, including Glacier National Park, Yellowstone National Park, Yellowstone and Old Faithful. Learn about local history at the Museum of the Rockies in Bozeman or the Buffalo Bill Center of the West in Cody. Take the whole family to Silverwood, one of the largest theme parks in the northwest. Go behind-the-scenes on a Powerhouse Tour at Montana's Fort Peck Dam, or get up-close with wildlife at the Grizzly Wolf Discovery Center in West Yellowstone or Yellowstone Bear World in Rexburg.
You'll find all these attractions and more in this destination guide.
Will this guide help me plan a road trip?
Yes, this digital TourBook guide includes inspiration for scenic drives in Montana, Wyoming and Idaho. You can also use the high-quality maps to get started planning your own route.
Is national park information included?
The Idaho, Montana & Wyoming tour book includes detailed information and travel tips for Yellowstone National Park, Glacier National Park and Grand Teton National Park.
You'll also find travel information about popular public lands such as Devils Tower National Monument, Little Bighorn Battlefield, Craters of the Moon National Monument and Preserve, Fort Laramie National Historic Site, Hells Canyon National Recreation Area.
Explore the Idaho, Montana & Wyoming AAA TourBook, and start planning your next travel adventure today!