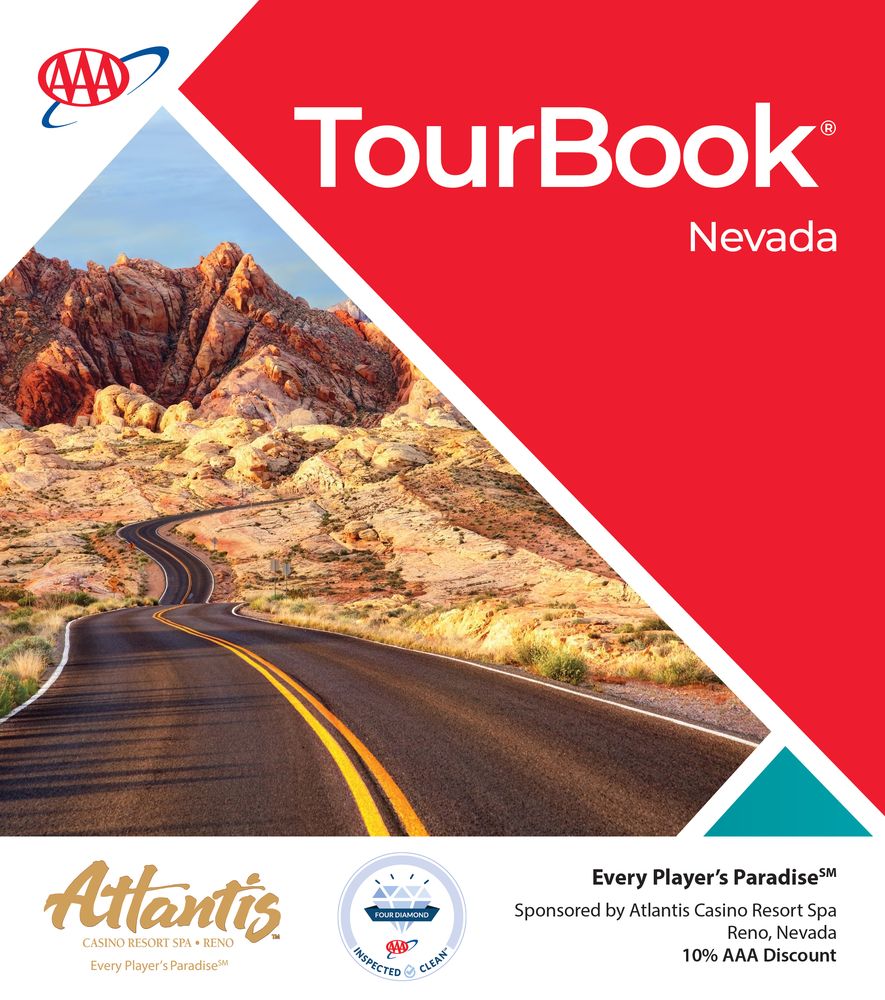 SOUTHWEST
Nevada Tourbook Guide
Including the Lake Tahoe Area, Las Vegas, Henderson, Laughlin and Reno
Explore an area rich in the imagination with the digital AAA TourBook guide. From the energy of Las Vegas and Reno to the recreational activities of the Lake Tahoe Area, there's something for everyone. Plan your next trip with the help of AAA's digital TourBook travel guide, available for mobile, tablet or desktop.
With this trip guide, you'll get advice from AAA travel experts about the best things to see and do, where to stay and how to plan the trip of a lifetime. You'll learn insider travel tips and answers to many top questions asked by travelers.
Here's a sampling of things you'll find in Nevada guide.
What to do at Lake Mead
How Hoover Dam was built
Where to camp, hike and fish in state parks and national public lands
When to visit Lake Tahoe
What's inside Caesars Palace in Las Vegas
Where to go in Reno
What to see in Laughlin, Nevada
When Death Valley is in bloom
What are some of the must-dos covered in this guide?
Traveling preferences are personal, so we're including a number of things to do in each TourBook guide. Recommendations range from recreational activities in national parklands to museums and casinos.
We cover the top outdoor activities, including red rocks hiking at Red Rock Canyon National Conservation Area, where you'll find trails and exhibits on Native American rock art. Then experience fun things to do in Las Vegas, including shopping at Las Vegas North Premium Outlets North and seeing high-energy Las Vegas shows. Plan a family-friendly trip to Lake Tahoe, the nation's highest alpine lake. Travel Nevada's Extraterrestrial Highway (aka SR 375), where you can see the natural (and maybe mysterious) wonders of the Nevada desert.
You'll find all these attractions and more in this digital destination guide.
Will this guide help me plan a road trip?
Yes! This guide includes inspiration for scenic drives in Nevada. You can also use the high-quality maps to get started planning your own route.
Is national park information included?
Yes. The Nevada TourBook includes detailed information and travel tips for Death Valley National Park and Great Basin National Park. You'll also find travel information about top public areas such as Lake Mead National Recreation Area.