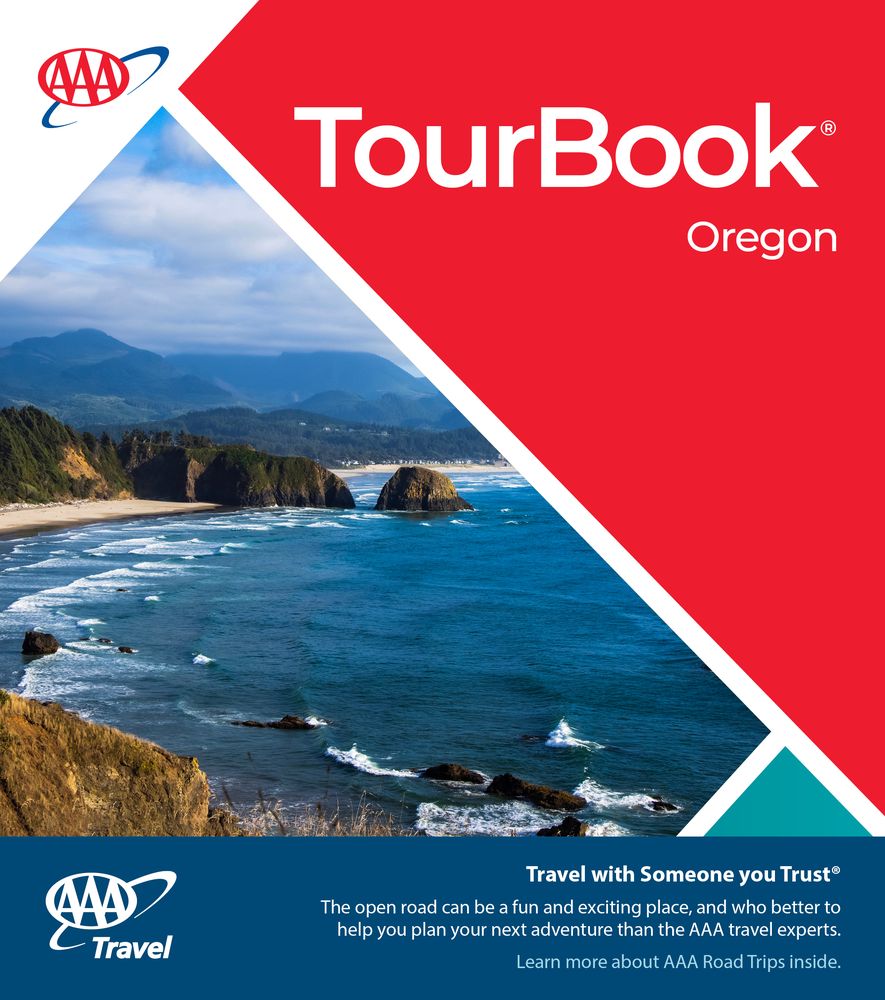 NORTHWEST
Oregon Tourbook Guide
Including Portland, Crater Lake National Park, Mt. Hood and Hells Canyon National Recreation Area
Explore the natural wonders of Oregon with the AAA TourBook guide. From the waterfalls of the Columbia River Gorge to the quirky storefronts of Portland, this scenically blessed Pacific Northwest state offers a wide range of experiences for every type of traveler. Plan your next trip with the help of AAA's TourBook travel guide, available now on mobile, tablet or desktop.
With the Oregon guide, you'll get advice from AAA travel experts about the best things to see and do, where to stay and how to plan the trip of a lifetime. You'll learn insider travel tips and answers to many top questions asked by travelers. This guidebook includes information about the top things to do in Portland and many other cities in Oregon.
Here's a sampling of what you'll find in the Oregon TourBook:
What time of year is best at Crater Lake National Park
Where to see sand dunes 250 feet high and 2.5 miles wide
How to experience Hells Canyon, North America's deepest river gorge
Why lava caves are worth a visit
Which Portland neighborhoods have great shops and nightlife
What to do around Mt. Hood, the highest point in the state (11,239 feet)
When to watch for whales in the ocean resort community of Seaside
How Portland got the nicknames "Stumptown" and "City of Roses"
Why Multnomah Falls is one of Oregon's most popular scenic spots
What are some of the must-dos covered in this guide?
We know no two travelers are alike, so we've included a wide variety of things to do in each TourBook, from parks and museums to wineries and sightseeing tours.
We cover the top attractions in Oregon including the Oregon Zoo, the Portland Japanese Garden, the Oregon Museum of Science and Industry in Portland, the Oregon Coast Aquarium in Newport and the State Capitol in Salem.
You'll find all these attractions and more in this destination guide, plus ideas for family-friendly things to do and places to stay.
Will this guide help me plan a road trip?
Yes, this digital TourBook includes inspiration for scenic drives in Oregon like the Historic Columbia River Highway, the Mt. Hood National Scenic Byway and drives along the Oregon coast. You can also use the high-quality maps to get started planning your own route.
Is national park information included?
The Oregon tour book includes detailed information and travel tips for national public lands like Crater Lake National Park, Hells Canyon National Recreation Area and Mt. Hood National Forest. You'll also find travel information about national historical parks, national monuments and national forests throughout the region.
Explore the Oregon AAA TourBook and start planning your next travel adventure today!